What our clients say about us:
Mamba Reloading
The only way to sell your product, is when your clients are aware of it. No clients = No sales.
To achieve that, I knew I needed to get my website, which I had previously built myself, professionally done.
I needed someone who:
• Properly listens to me to understand what I want;
• Pays attention to what they do, and are dedicated to my cause;
• Take pride in what they do;
• Are not in it for a quick buck only, but guides me, with patience;
• Are available when I need to get hold of them, and respond to my requests;
• Keep record of their progress with regards to my requests, with no need for me to keep on following up;
• Be nice, and easy to work with.
Mookow Media keeps on doing ALL of the above, even after I did the final payment. I am HAPPY!
– Cassie Nienaber // Mamba Reloading
Mezzanine SA // Three-D Coffee Café
Our working relationship with the team from MooKow Media stretch over a period of nearly 7 years.
They have assisted with everything from building websites, creating new logos to assisting with "how to install a new email signature". All this have been done with a professional and friendly attitude and lots of patience (from their side)! I would (and have) recommend the Mookow Media team with great confidence.
Thank you for going to great lengths for our businesses and for being our biggest cheerleaders throughout the years!
Love
– Team Mezz SA and
The guys from Three-D Coffee Café
Jaclyn Alton Physiotherpists
One of the most professional agencies and people we have ever worked with. You receive better service and the same high level of delivery, as compared to the top firms out there. I would never ever question my decision to work with you.
– Nick Alton // Jaclyn Alton Physiotherapists
Carmen Illustrations
My deadlines were met on time and I could meet my deadlines on time as well!
The most talented Graphic Designers I know…
– Carmen // Carmen Illustrations
Plucked Lemon
Mookow Media is all about class. Using the latest web technology to grow your business.
Mookow turns great ideas into perfect designs. Always delivering on time.
– Hendriehet Young // Plucked Lemon
First Friends Nursery School
MooKow Media is efficient, professional and extremely helpful. I would highly recommend MooKow Media!
– Dianne Marques //
First Friends Nursery School
Proten Surfaces
MooKow Media has helped us to take our social media presence to the next level. People are commenting and asking about our products and services.
Talita Hamers is our contact and go to at MooKow! She has brought a professional look to our social media page. She comes with new ideas and fresh viewpoints. We are a team and that is the part that I appreciate the most.
I highly recommend Mookow Media's services!
– Marti Holton // Proten Surfaces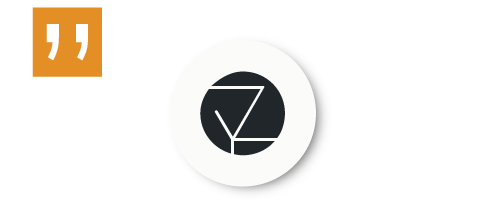 JVZZY
Massive thanks to MooKow Media for the insane new logo and graphics!
– Justin Hamers // JVZZY 
Probiotech
I love their work ethic, honesty and way of thinking. They are straight shooters and get right to the point every time!
Best company out there!
– Elmi Moir // CEO ProbioTech